ARTS & CULTURE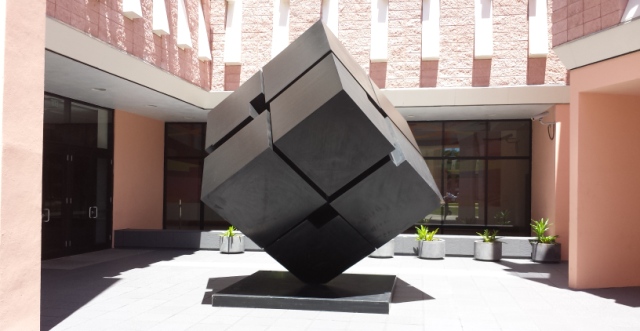 From sold-out concerts at Mizner Park Amphitheater to world-renowned artists on display at the Boca Museum of Art, culture is celebrated, appreciated, and frequently offered to Downtown Boca patrons free of charge through community events.
501 Plaza Real
One of South Florida's finest cultural attractions, the Boca Raton Museum of Art presents exhibits of national and international importance. The museum's permanent collection includes works by Degas, Arman, Matisse, Modigliani, Picasso and Andy Warhol.
498 Crawford Blvd.
Interactive is the name of the game at the Boca Raton Children's Museum. Housed in 'Singing Pines', one of the oldest unaltered structures in the city, the museum is filled with exhibits designed to engage and stimulate the young (and young-at-heart).
71 N Federal Highway
Located on site of Boca's historic Town Hall and F.E.C. Railway station, the Historical Society and Museum offers the community a tangible link between the past and present. The museum includes a restored 1930's train depot, steam engine, caboose and multiple railway cars. It's also listed on the National Register of Historic Places. And now, the Museum is now one of only six Welcome Centers in all of Palm Beach County. The Museum and Welcome Center provide information, innovative tours and programs, and expert knowledge of the community for both visitors and residents.
PERFORMING ARTS CENTER
590 Plaza Real
The Amphitheater has played host to the likes of John Legend, Steely Dan, and FUN, while also celebrating the finest local musicians including The Symphonia Boca Raton and the Florida Youth Orchestra.
Mizner Park Cultural Arts Center
201 Plaza Real
Home to an ever-changing lineup of art exhibitions and its own black-box theater, The Mizner Park Cultural Arts Center hosts a variety of stage and gallery shows throughout the year. The center's weekly lectures and classes are well-attended and often free to the public.
Showtime Performing Arts Theatre is a two-story, 125-seat teaching and performance facility presenting a full lineup of musical theater for children and adults from September through May each year. If you're up for learning something new, the school includes five instructional studios for dance, acting, music and vocal recording.
DANCE STUDIOS
346 Esplanade, Royal Palm Place
From classic ballroom to the current dance styles and beyond, Eyght Ballroom provides personal lessons and class lessons for singles and couples; teens and adults.


151 SE Mizner Blvd, Suite 16A
The studio has been educating dancers of all levels for over 3 decades right here in Downtown Boca. Teaching private lessons and group classes, plus weekly social mixers to practice what you have been learning and have some fun.

SHARE ON: