04/06/2016 Posted by Boca Raton CRA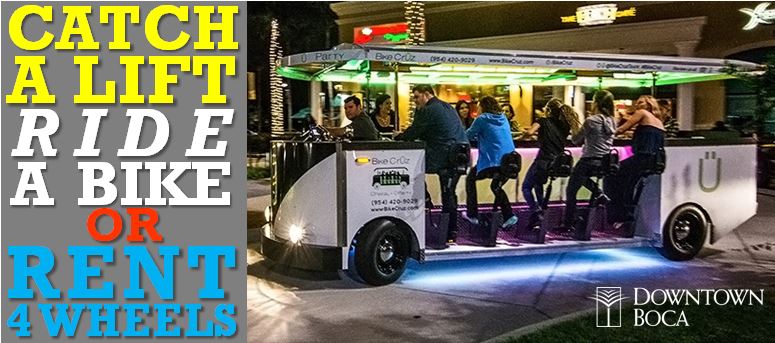 Easy, Fast and Fun Ways to Get Around Downtown Boca
Every area of Downtown Boca offers plenty to see and do.....from great shopping in Mizner Park to the North, the historic Train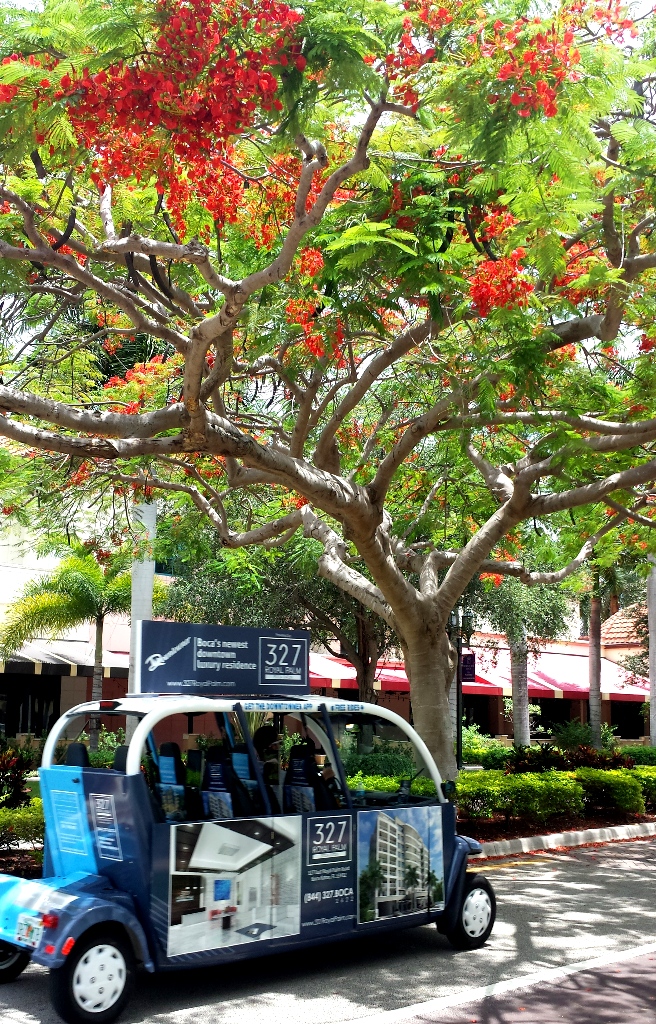 Depot to the South, and the Tennis Center and Children's Museum to the West. Plus, great restaurants and nightlife throughout. Luckily, getting around downtown has never been easier - or more fun.
Have a cell phone? Make sure you install the app for the Downtowner, a free, on-demand ride service using 100% electric, open-air mini vehicles. Their service area includes all of Downtown Boca and beyond. Go from lunch at Anthony's Coal Fire pizza, to shopping at Royal Palm Place, to a movie at iPic - the Downtowner can shuttle you to all these locations. The rides are free, but the drivers appreciate tips.
If biking is what appeals to you, you are in luck. Downtown Boca is home to traditional bike shops, electric bike shops & rentals and even a group party bike rental.
At Trek Bicycle Store of Boca Raton, their mission is to energize people with passion for cycling. Recreation bikes, comfort bikes, mountain bikes, performance bikes, servicing and more make this shop a must stop. Viewing the sizeable amount of cool bikes on display at the store will turn anyone into an avid cyclist.
New on the scene is E-Bikes Florida, who put the thrill of learning to ride a bike for the first time back into
cycling, specifically on electronic bikes. Perfect for all ages, electronic bikes are fun, fun and more fun. The store offers new bikes, rentals by the hour, day, week or month, and some regular bikes for those not ready to give up the joy of pedaling.
Need an electric bike delivered to your door? eBikes2You.com is your online source for electric bike rentals, tours and sales - exactly where you want it. This small family business serves Downtown Boca, Boca Raton and more with the joy of experiencing a city with a stress-free and fun mode of transportation.
When it's party time, grab a group of friends, co-workers or family members and book a pub crawl through Downtown Boca with BikeCruz. This hot social experience consists of a 14 person, pedal-powered bike that can take you and your group to some of downtown's best pubs. Tours last 3 hours and make 4 - 6 stops.
For those looking for a more traditional way to get around, Downtown Boca features two rental car locations. The newest is Sixt Rent a Car. This unique company offers out-of-towners and residents the opportunity to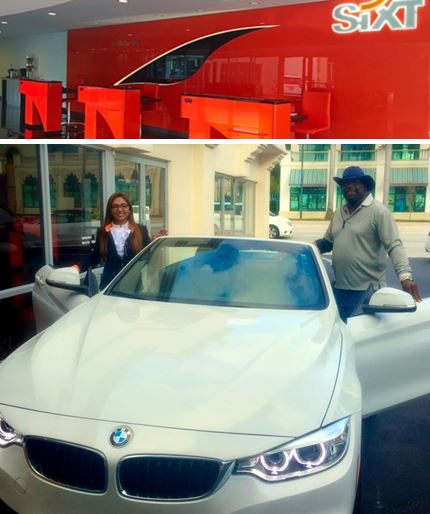 ride in style. Its collection features top quality, top brand compact cars and sedans all at affordable rates. Plus, upgrades include GPS, car seats, additional insurance and more.
In addition, Enterprise has a wide selection of compact to full size cars, SUV's minivans and trucks to choose from at their longtime rental branch downtown.
With all these great options, it's easy to plan a fun-filled, stress free day - or weekend - enjoying all the dining, attractions and nightlife Downtown Boca has to offer. So take your pick, we know you'll enjoy every minute of it.
SHARE ON: